Great print quality
75 years colour guarantee
3 cm thick frame
Lowest price guarantee
Free hanging kit
Here you can fill in a custom size.
The maximum size is 70 x 110 cm and the minimum size is 20 x 20 cm.
X
Price: €4 Excl. shipping costs
75 years colour guarantee
About photo on canvas

Prices and sizes

Floating frames

FAQ
About photo on canvas
Photo on canvas
Custtom specialises in creating high quality canvas reproductions of your treasured photos. Through our choice of modern printing techniques – coupled with a huge range of vibrant colours – we are able to deliver superb razor-sharp definition with each and every canvas we print. Our expertly crafted canvas frames are constructed using wood from sustainable sources. We provide robust solid wood frames up to 3 cm thick. All of the materials and inks used in our products are environmentally friendly. We deliver your canvas to your door within five working days after ordering. We have sold over 4 million canvases to more than three million satisfied customers.
Always supplied with a free hanging kit
Efficient and easy to use
Patented system
Your photo on canvas will display perfectly straight and tidy on your wall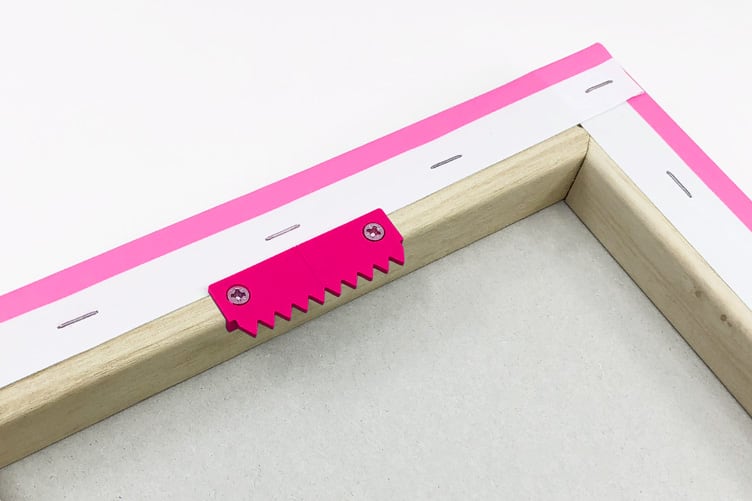 Only the best quality is good enough
We are thrilled with the materials we are currently using. The canvas material suits our high standards perfectly. The canvas has a brilliant colour reproduction and the colour depth is incredible! Your photo on canvas is also water repellent and scratch resistant, so you can carefully dust it off with a damp cloth. We want to ensure that you can enjoy your canvas wall art for many years to come!
Canvas prints shipping costs and delivery time
We deliver our products in Europe within 5 working days. Our shipping costs are only €5.95 per order delivered everywhere in Europe. It doesn't matter how many products you order, shipping costs always stay the same.
10 year canvas guarantee
We offer very extended guarantees. First of all, we offer a full money back guarantee. Now you might think: I hear that more often, but what does this actually mean? Our not-good-money-back guarantee means that as soon as anything is wrong with the product, we will reproduce the product for you or refund the purchase price immediately! In addition, we also give a 10-year guarantee on our products and on top of that another 75 years of colour guarantee! Ultimately, our goal is that you are super satisfied and happy with your Custtom product and that it hangs on your wall perfectly for decades to come.
Printing a photo on canvas
We print your canvas with the latest printing techniques in our ultramodern printing facilities. Because of our obsession for quality and our passion for printing canvases, we only use the best printing techniques available. Thanks to our 8-colour printers, all canvases are printed razor sharp with vibrant colours.
Wondering how your photo on canvas is processed and stretched after this? Click here.
Ordering a canvas print
We aim to make the order process for canvas prints as easy as possible. With our advanced cropping tool, you can easily select the desired cropping for your picture. If you cannot manage to crop your photo, we have several options available for your photo to be fully displayed on the front of the print. Having any difficulties? No worries, you can always contact us and we will help you with great pleasure to find a suitable solution. Until everything is perfect!
Why should you order a photo on canvas at Custtom.com?
We offer you a real low price guarantee
Fast delivery to Europe
Not 100% satisfied? No worries, you can simply get your money back
Top ratings. Our customers rate us with a 9.6/10
We always supply all of our products with a FREE hanging kit
Prices and sizes
Other sizes
Besides our standard sizes we can make any size you want. You can manually enter your desired size. Our system automatically cal­cu­la­tes the price for you when you click on the button. The maximum size we can make is 70 x 110 cm, and the minimum is 20 x 20 cm. All our canvases are supplied with a FREE hanging kit.
Here you can fill in a custom size.
The maximum size is 70 x 110 cm and the minimum size is 20 x 20 cm.
X
Price: -- Excl. shipping costs
Floating frames
FAQ
Hey! I'm Tom the
company cat
Welcome to my kingdom, Custtom. I don't do any work of course. I actually lie around all day, doing nothing but being beautiful. I leave the real work to my servants.
I think you and I could be friends. After all, as a customer, you are just as royal as I am! Shall we exchange e-mail addresses so that my royal household can send you an occasional newsletter?
My newsletters are full of wonderful offers, great tips, the latest developments and even a FREE product every now and then. I'll also keep you informed on my adventures and royal life as a company cat!