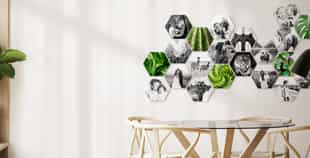 Shapes®
Now from
€4.49 per piece!
Shapes®
Now from
€4.49 per piece!
Shapes®
Now from
€4.49 per piece!
Shapes®
Now from
€4.49 per piece!
Shapes®
Now from
€4.49 per piece!
Shapes®
Now from
€4.49 per piece!
Shapes®
Hexagon
Size 18 x 21 cm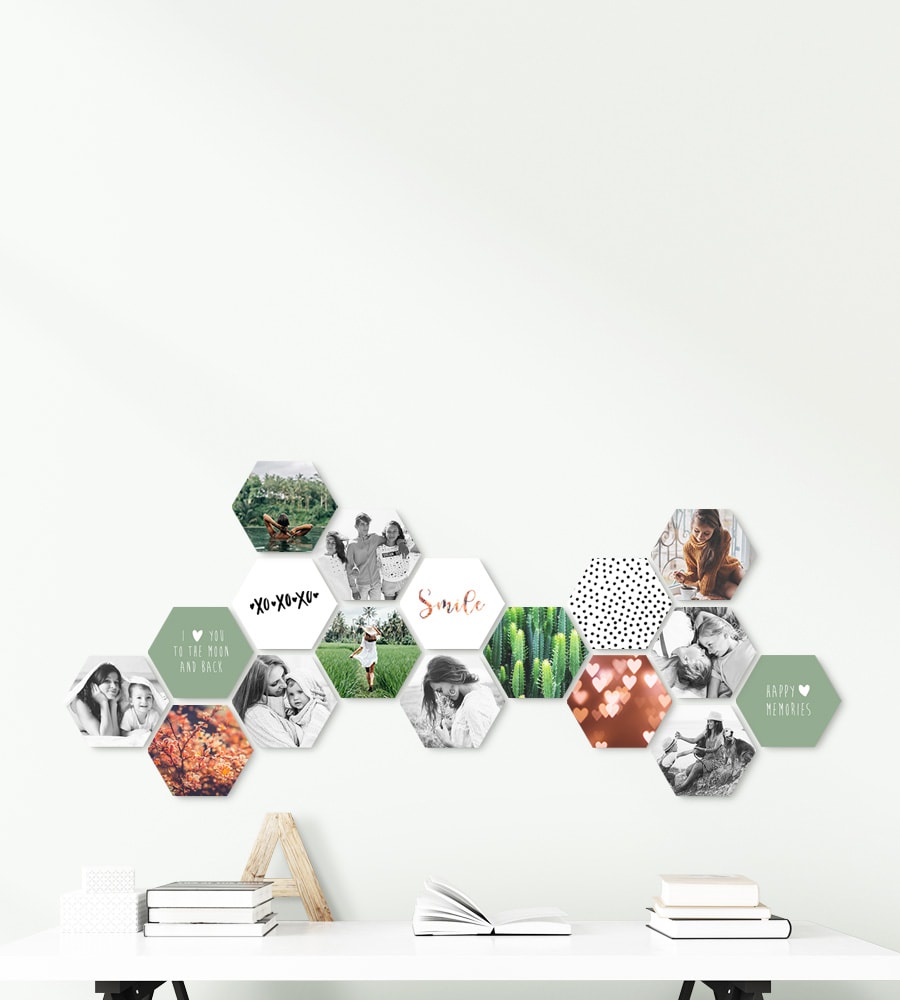 Shapes®
Square
Size 18 x 18 cm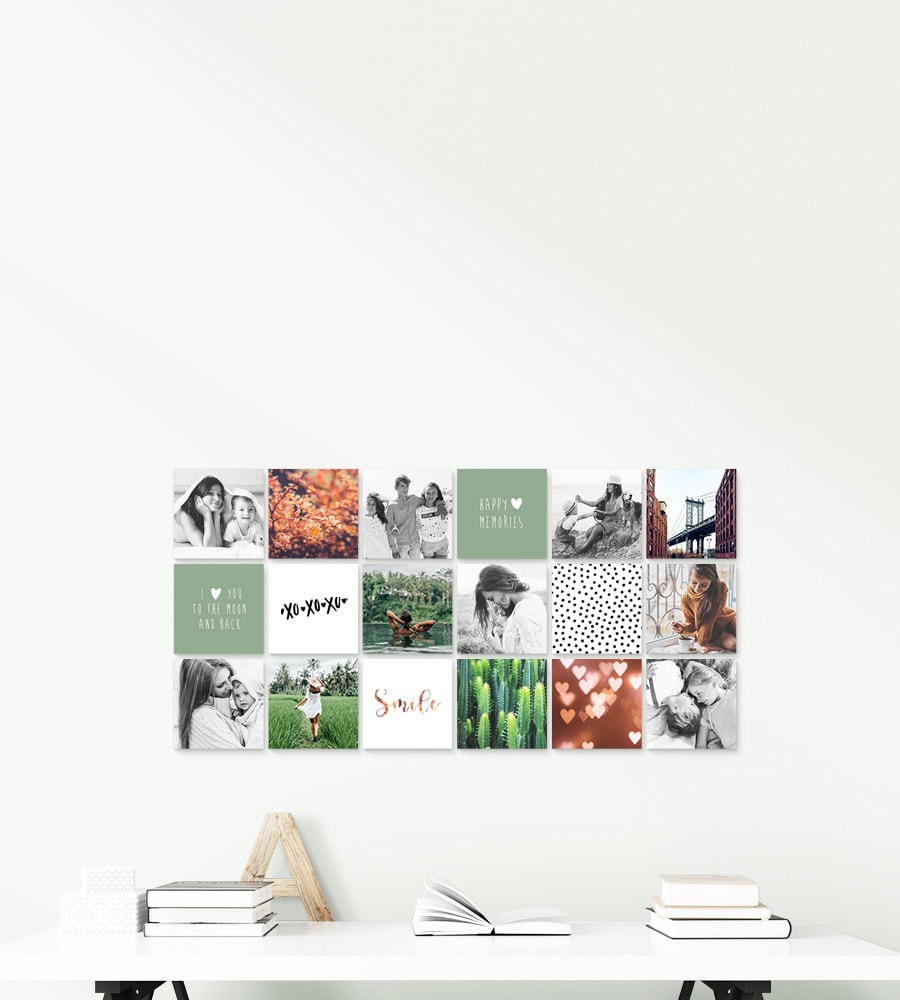 Shapes®
Round
Size ø 18 cm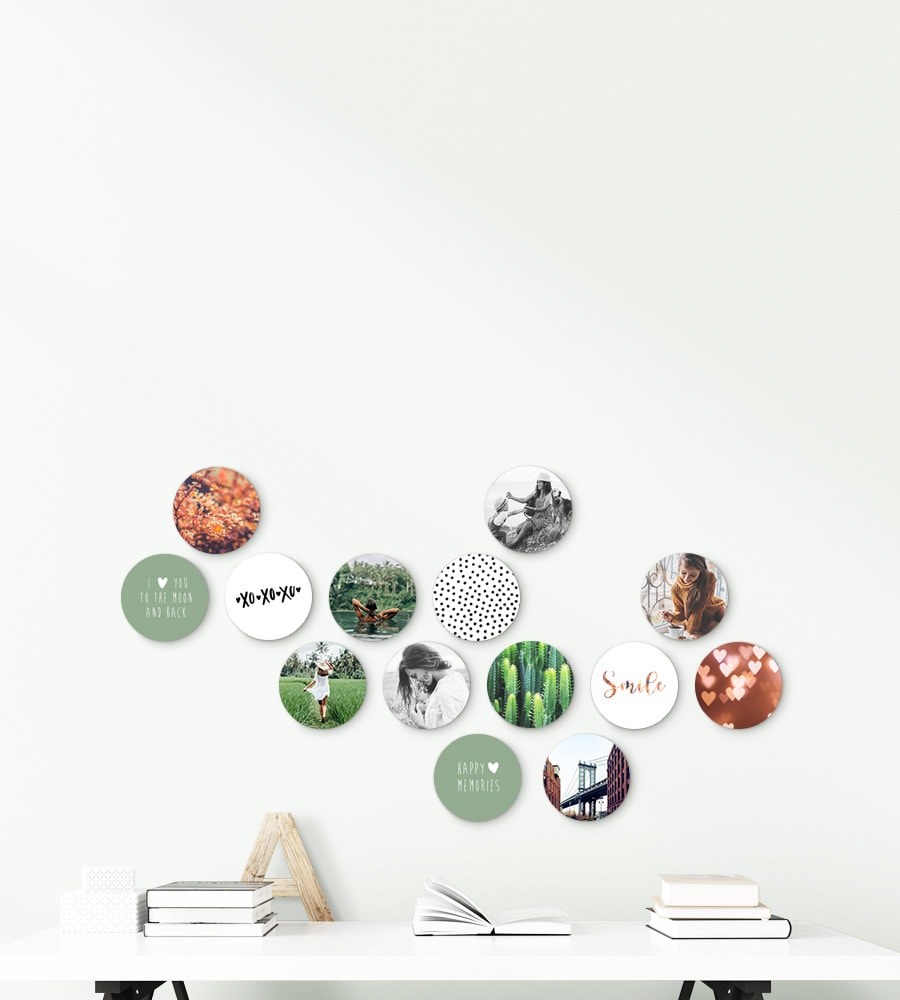 Removable tape
Depending on the condition of the wall, it can be removed without damage.
Permanent tape
Depending on the wall, it can not always be removed without damage.
Frequently asked questions
What is the delivery time of Shapes®?

Our standard delivery time is 5 working days.

Which material are Shapes® made from?

Shapes® are panels measuring 18 x 18 cm and made of 5 mm thick Forex. Forex is a lightweight material made of foamed PVC. Extremely strong and perfect for printing your photos or images razor sharp. Our Shapes® are scratch resistant and never discolour.

How thick are Shapes®?

Shapes® are about 5 mm thick!

How big are Shapes®?

Our shapes are available in three shapes: hexagon, square and round and are available in 3 different sizes: Small, Medium and Large. Small Hexagon 16x18 cm, Medium Hexagon 18x21 cm, Large Hexagon 24x28 cm, Small Square 16x16 cm, Medium Square 18x18 cm, Large Square 24x24 cm, Small Round 16x16 cm, Medium Round 18x18 cm, Large Round 24x24 cm.

How do I hang my Shapes®?

Sticking your Shapes® to the wall is super easy. You first determine where you want to place your first Shape®. Make sure the surface is free of dust and grease. Next, remove the paper from the sticker and press the Shape® firmly. If at first your shape is not hanging completely straight, thanks to the magnetic hanging system, it is possible to adjust it until you have it in the correct position!

Can I change my Shapes® easily?

Yes, thanks to the smart magnetic hanging kit, you can easily move and change your Shapes® whenever you want.

How do I clean my Shapes®?

You can easily clean the Shapes® with a soft and slightly damp cloth.

Are Shapes® suitable for hanging outside?

Shapes® can be easily hung outside. Please note that Shapes® can wear out faster due to the influence of the weather.
Hey! I'm Tom the
company cat
Welcome to my kingdom, Custtom. I don't do any work of course. I actually lie around all day, doing nothing but being beautiful. I leave the real work to my servants.
I think you and I could be friends. After all, as a customer, you are just as royal as I am! Shall we exchange e-mail addresses so that my royal household can send you an occasional newsletter?
My newsletters are full of wonderful offers, great tips, the latest developments and even a FREE product every now and then. I'll also keep you informed on my adventures and royal life as a company cat!